Monday, 21 January 2013 08:59
Here is a couple of interesting photos taken at the current Tour down Under. Being Australia #1 BMC dealer does have its advantages :)
Mrs Kaos getting close with the World Champ.
Gilbert ...a friend of Koas.
Sunday, 20 January 2013 09:33
One man, a big dream & a unicycle.
Samuel Johnson's sister Connie is dying of Breast Cancer so he's setting out on an epic challenge. He's riding around the Australia on a unicycle!
It's all about keeping his promise to Connie:
- Raise a million dollars for Breast Cancer research
- Raise awareness of the disease that's killing her
- Break the Guinness World Record for the longest distance on a unicycle.
It sounds insane, but Samuel's good to go. He's been training, he's ditched the beers, he's eating... well, he's eating, and he's frozen some of his sperm - under advice of doctors - in case the uncomfortable journey has a lasting effect on his closest mates.
Too easy? Connie thought so. That's why she set him some additional tasks along the way in what has to be the world's most unique bucket-list.
Most importantly, Samuel and Connie want to remind every Australian woman about the need to be 'breast aware' in an effort to promote early detection and improve survival rates.
Their message is 'Don't fall into the booby-trap, be breast aware!'
You can donate to this worthy cause at http://www.loveyoursister.org
Checking tire pressures for Cadel
Monday, 26 November 2012 04:41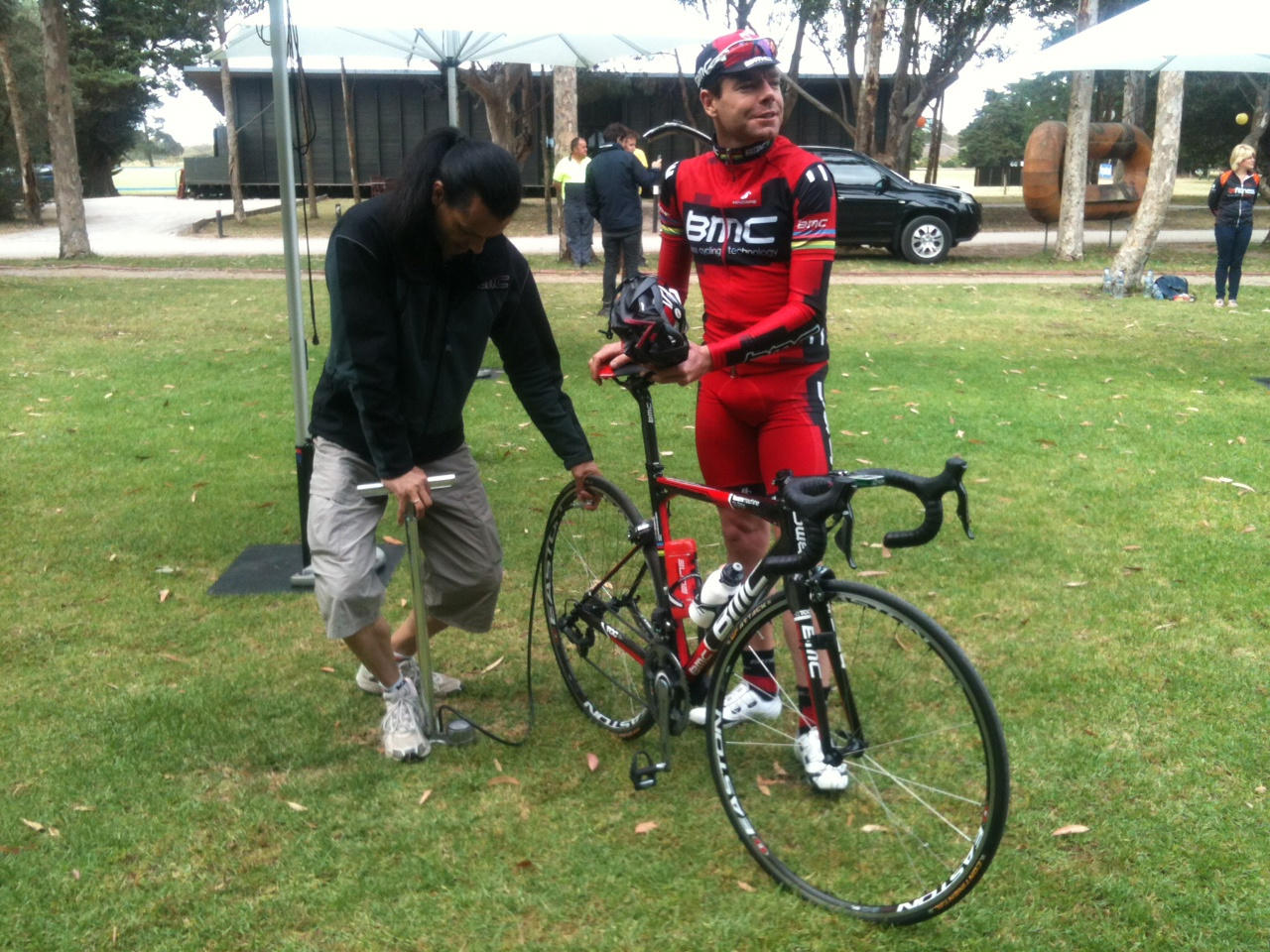 Tuesday, 11 September 2012 09:57
At last, the BMC impec will be in Kaos hands this week, and were not talking about a pre production demo model but a bonified production bikes!!!!!!!!!!
Stealth colours are the order of the day, and we will be building up a demo ASAP so contact the store to organise a test ride.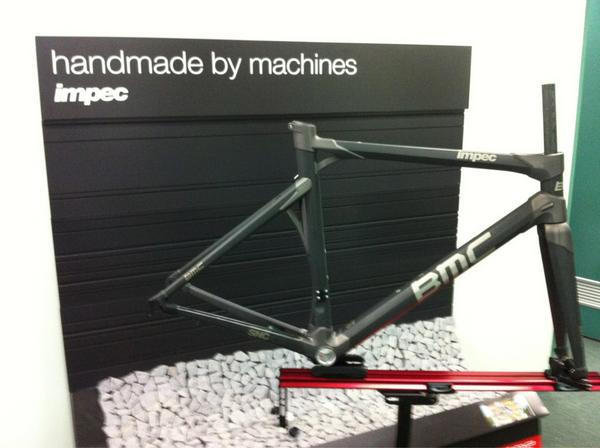 Thursday, 30 August 2012 10:56
BMC have given their flagship impec road bike the supercar treatment, partnering with Lamborghini to produce the BMC impec Automobili Lamborghini Edition.
The bike is a standard BMC impec carbon frame fitted with Shimano Dura-Ace Di2 electronic shifting and unbranded carbon wheels. The Lamborghini connection is brought in via the logo on the headtube, handmade suede saddle and handlebars, and airbrushed Lamborghini Argos Orange seat tube detail - the same colour as the Aventador LP 700-4.
Only 30 of these bikes will be sold by the Swiss manufacturer, and if your willing to part with the cash, Kaos Custom Bikes can hook you up.
Frame: BMC impec Carbon , Made in Switzerland
Finish: Exclusive custom Artwork
Airbrushed Lamborghini Argos Orange
Handmade Lamborghini suede saddle and handlebar
Wheels: Exclusive high profile carbon rims
Groupset: Shimano DI2 electronic shifting
Price ....give us a call and we will give you a suprise!

<<

Start

<

Prev

1

2 3 4 5 6 Next > End >>


Page 1 of 6